W
ELCOME TO THE
F
ATE/STAY NIGHT
W
IKI
Fate/stay Night is a Japanese visual novel developed by Type-Moon which was originally released as a game. A manga series on it was serialized as well as a 24-episode anime.
Fate/stay night chronicles a two-week period in the life of the protagonist Shirō Emiya, a hardworking and honest teenager who attends a school in Fuyuki City, Japan. An accident/fate makes him unwillingly enter a to-the-death tournament called The Fifth Holy Grail War, where combatants fight with magic and Heroes throughout history for a chance to have their wishes granted.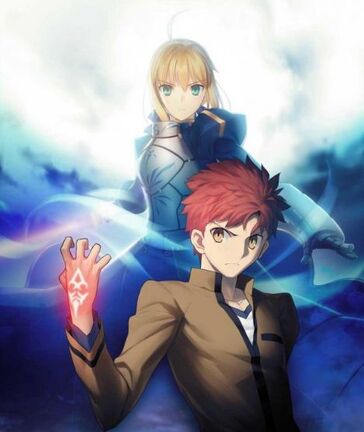 Fifth Grail War Participants
Masters
Servants/ Heroes
Fate Bulletin
Merry Christmas
Heartiest greetings of this season to all. Hope your lives fill with joy remaining this Christmas and always.

Current Activities
Writing character articles
Accumulating anime episode details
Template modification

Recruiting
Currently, this wiki requires active editors. Willing contributors are welcome to join in any of these activities. Every contribution, from spell-check to writing articles or making templates means a lot to us.
Stats
Wiki Stats
To the date, this wiki has:
382 edits,
25 articles,
301 pages and
47 media files.